DI Resin
DIR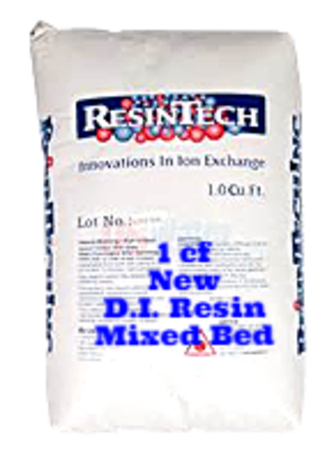 Replacement D.I. Resin – For Use In Any Type of D.I. Water System
D.I. Resin is great for window washing, aquariums, cars, boats, yachts and anything else you need to have a spot-free clean! It will work with any spot-free water system.
SAVE on Replacement Deionizing Resin for your D.I. Rinse Professional Spot-Free Water System.
If you are looking for Replacement Deionizing Resin, you are at the right place. We will save you money and you will not sacrifice any performance in your D.I. water. Our D.I. Resin comes to you in a 1 cubic foot resealable container.
We only sell new Virgin Deionizing Resin, it is new mixed bed D.I. resin. The D.I. Resin ratio mixture provides the lowest TDS and the highest quality water for a true, spot free rinse.
Rinse in full sun, on a Black Vehicle and NO SPOTS!